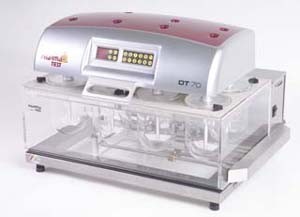 Pharma test
PT-DT70
6+1 position Manual Dissolution Tester
The PT-DT70 is the low head, manual flip-back dissolution tester from Pharma Test. It provides a space saving, low cost entry point into dissolution testing. Whether for a new laboratory or to meet tough budget requirements, the PT-DT70 offers a lot of instrument for a comparatively modest cost. This instrument features seven stirred positions as well as a pneumatically supported flip-back head for easy access to all dissolution vessels. The PT-DT70 is in full compliance with the relevant USP<711/724>, EP<2.9.3/4> and Japanese Pharmacopoeia.
The test vessels are placed in two lines (4+3 arrangement) and it is very easy to remove spent samples and refill with solvent by flipping back the instrument head. As soon as the head is lifted, the stirrer automatically stop. To insert samples and withdraw solution, guiding tubes are placed into the seven holes in the top cover of the instrument. Simply place your tablets next to the holes and introduce them when you are ready to start the test or use the optionally available tablet magazine for a synchronous tablet drop. For easy sampling use the PT-MDS manual sampling system which includes sampling tube, inline filter and a 10 ml. disposable syringe. The system ensures that all samples are taken from the same position in the testing vessel. Program sampling sequences to get informed by a beeper to take action.
The PT-DT70 is already equipped with all necessary interfaces to connect a sampling system for automation. The interface to connect of a PT-DL1 data logger is built-in as well.
Other instruments of the PHARMA TEST dissolution instrument series are the PTWS 100D, PTWS 100S, PTWS 310 for 1 and 2 litre vessels, PTWS 610 (6+2), PTWS 1210 (12 + 2) and the PTWSD610 (2 x 6 + 2) and the 5 ltr. vessel instrument PTWS 4000.
---
Features
Fully USPand EPcompliant
7 stirred positons
Low head design with pneumatic flip-back lift
Tablet drop directly through holes in instrument head
Integrated calibration program for stirrer speed and temperature
Options – Manual tablet magazine, PT-DL1 data logger
Interfaces – RS232 to connect data logger and for remote control in automated applications, I/O port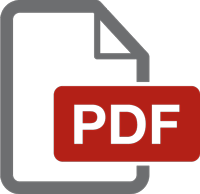 Technical Info